Residential Epoxy Flooring
Our team of professionals has extensive experience in residential epoxy flooring. Our specialty is epoxy garage flooring. The options for epoxy flooring styles at your residence are limitless. You can rest assured that you will have the best quality floor no matter where you choose to apply it.
In reality, residential epoxy flooring is much more affordable than one would think. Therefore, you can choose from several premium styles at a reasonable price. Learn more by contacting us today!
Garage Residential Epoxy Flooring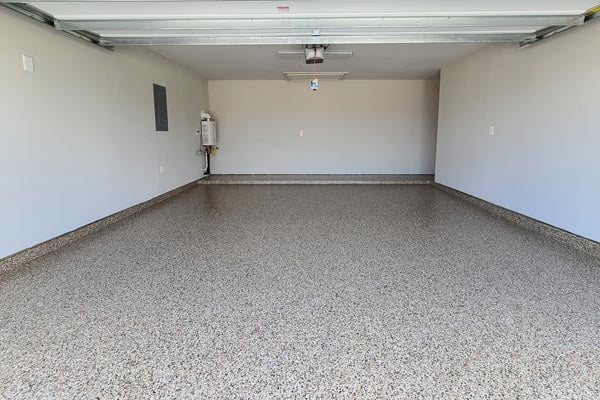 Applying an epoxy floor to a garage, shed, or barn are common areas you would see our epoxy flooring services. With Epoxy Residential Services, you can choose from various styles that will completely transform your space.
You can match the epoxy color to your vehicle, the walls, or even play along with a color theme. The benefit of having this type of floor is that it will be much easier to keep clean. The days of sweeping dirt out of a cracked foundation are long gone.
This smooth surface can be easily wiped clean of any dirt or debris. Furthermore, your new garage epoxy floor will be slip-resistant, heat resistant, and impact resistant.